Magento 2 Connector
Data Feed Management Tool
€199 Excl. Tax: €199 Incl. Tax: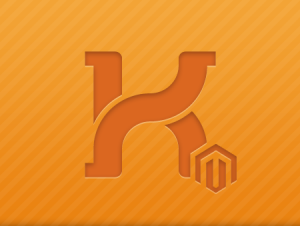 Double click on above image to view full picture
Details
This Magento extension is a ultimate data feed manager integrated directly into your Magento store backend. Thus you can easily export your product to more than 500 comparison shopping engines, selling channels, marketplaces and affiliate networks. Product and data feeds are off-the -shelf, ready to export your products to any of selected channels. No technical background is needed. All available data feed templates are kept up-to-date and distributed online by our Koongo team. The module design is based on Koongo successful products - Connector for Magento 1 (product feed manager for Magento trusted by 4000+ merchants) and Koongo as a Service. Our developers took the best features from both of the products and merged them into this ultimate data feed management tool for Magento 2 platform.
Top Features
Simple and intuitive data feed management for non-techie users
500+ channels supported worldwide - Koongo team maintains all product and data feed templates online
Integrated channel description with feed submission manual
Additional Features
Multi source inventory support
Customer group selection
Tier price export for selected channels
Childs only mode - Export variants and standalone products without variants (not parent products)
Possibility to export parent product categories/media gallery for the product variants (child products)
Category mapping with advanced suggestions
Fast product export - 1000 products under 1 second
Complex product data export - multiple images, products and variants, attribute combinations, categories, etc.
Advanced product filters - by categories, visibility, stock and other different attributes
What else you can expect with this plugin?
This Magento 2 extension can solve various issues related to product attributes structure of Magento. For example it is possible to substitute missing attribute values, calculate final product price affected by catalog rules, export fixed product tax, export attribute values and categories for simple product from its parent product (bundle, grouped or configurable product), merge attribute values, dynamically increase product price during export, export shipping cost based on product price or product weight, filter products by visibility, stock status and stock quantity, export multiple images from media gallery, export all product categories or entire Magento category tree. This product export module for Magento 2 also includes automatic product and data feed export at predefined times managed by cron, FTP client for data feed FTP/SFTP submission and many more.
Supported Channel
We have database of CSV,TXT and XML feed templates for more than 500 channels worldwide. Here is list of favorite channels:
Google Shopping, Amazon.com, Ebay.com, Beslist.nl, Bol.com, Tradetracker.nl, Vergelijk.nl, Marktplaats.nl, Kieskeurig.nl, Koopjespakker.nl, Koopkeus.nl, Twenga, Shopmania.nl, Daisycon.nl, Facebook Product Ads, Kelkoo.com, Pricerunner.dk, Advertentieplanet.nl, Billiger.de, Fashionchick.nl, Heureka.cz, Zbozi.cz, Idealo.de, Ciao-shopping.nl, Partner-ads.com, Tweakers.net, Speurders.nl, Zanox.com, Miinto, Fruugo, ShopAlike, Trovaprezzi.it, Guenstiger.de, Hardware.info, Spartoo.com, Shopwiki.nl, Geizhals.de, Scoupz.com, Adcrowd.com, Dba.dk, Cleafs.nl, Pricemania.sk, Affiliate4you.nl, M4n.nl, Kleding.nl, Trendsales.dk, Custom Feed Layout, Tradedoubler.com/nl-nl/, Najnakup.sk, Affili.net, Hyperzbozi.cz, Pixmania.com, Myhomeshopping.nl, Hledejceny.cz, Ciao.de, Bing.com, Rakuten, Prisvis.dk, Preis.de, Yatego.com, Edbpriser.dk, Prisjakt.no, Myshopping.com.au, Bluewinston.com, GulogGratis.dk, Seznam.cz, LeGuide.com, Preisroboter.de
See complete list on Koongo webpage. You did not find your favorite channel in the list? Shoot us an email, we can make the feed for you!
Trial Version
You can download, install and use Koongo connector for FREE for 30 days!
To get Trial version, simply go to Koongo website and choose Trial For Free in upper right corner!
Documentation
Check out detailed and always up-to-date Koongo Connector documentation!
Client support is provided through Support Desk.
The Koongo Team.
Customer Reviews
Excellent support

Review by

Mustafa

| | |
| --- | --- |
| Support & Customer care | |
| Module Functionality | |

Outstanding experience, excellent support, fantastic module (Posted on 2/22/2018)
Write Your Own Review - Magento 2 Connector
Currently there are no Release Notes available.